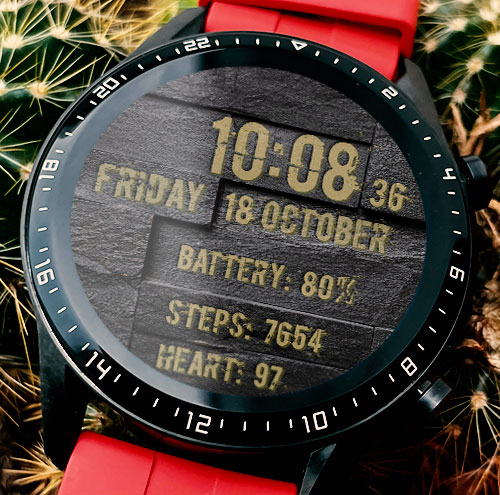 Get a stylish digital watch face with a brick wall lock!
Date
Battery
Steps
Heartrate
Available in the Huawei Health App
Steps to find this watch face:
1. Open the Huawei Health App on your smartphone
2. Tap on Devices
3. Tap on "Watch faces"
4. Tap on the search icon and enter "Robert"
5. Download your favorite watch face
Need help or want to give feedback?