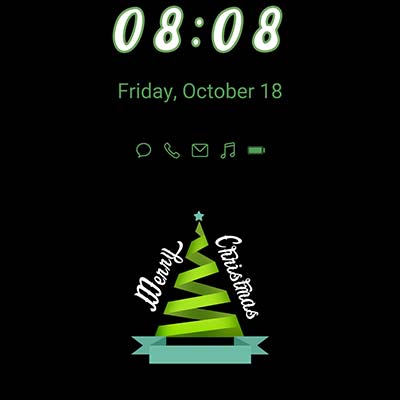 Unique Christmas AOD Design
Introducing the Christmas Vector Tree AOD, a unique and visually stunning design that will bring a touch of holiday spirit to your Huawei or Samsung device. Created by the talented artist Robert Bürger, this AOD features an abstract and simplistic Christmas tree with the inscription "Merry Christmas". The vibrant colors and clean lines of the design make it stand out from other AOD options on the market.
Personalize Your Device
Why settle for a boring and generic AOD when you can personalize your device with the Christmas Vector Tree AOD? With its eye-catching design and customizable options, you can add a touch of personality and festivity to your phone. This AOD is not only practical, but also a creative and unique way to express yourself during the holiday season.
Perfect Holiday Gift
Looking for a unique and thoughtful gift for your friends or family members? Look no further than the Christmas Vector Tree AOD. This AOD is not only a practical gift, but also a stylish and festive accessory that they will enjoy throughout the holiday season. With its compatibility for both Huawei and Samsung devices, you can give the gift of holiday spirit to anyone.
To download this AOD open the Huawei Designs App and search for Robert Bürger and select AODs