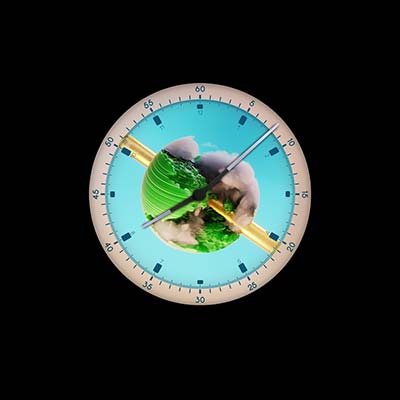 Connect with Nature with Green Earth AOD for Samsung and Huawei
Experience the beauty of nature every time you glance at your phone with Green Earth AOD. This AOD, designed by the renowned artist Robert Bürger, features a clock with the screen of a green earth, reminding you to stay connected to the planet we all call home.
Keep Track of Time in Style with Green Earth AOD
Not only is Green Earth AOD aesthetically pleasing, but it's also functional. The clock feature ensures you stay on top of your schedule while the green earth display provides a calming effect. Stay stylish while keeping your life organized with Green Earth AOD.
Enjoy a High-Quality AOD with Long Battery Life
With Green Earth AOD, you can expect nothing but the best. The high-quality display ensures that the image of the green earth is sharp and vibrant. Additionally, the AOD is designed to be energy-efficient, allowing for longer battery life.
To download this AOD: open the Huawei Designs App, search for Robert Bürger and select the AOD category