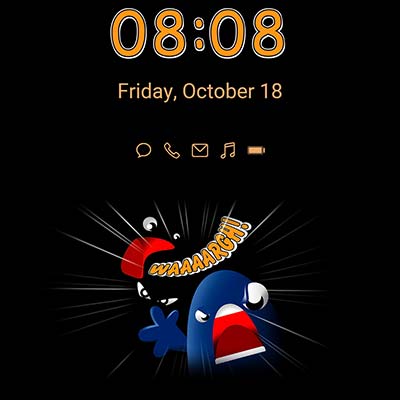 Unleash the Fear Factor
Get ready to be thrilled with the Monster Invasion AOD! Featuring terrifying monsters screaming to invade your screen, this AOD is not for the faint-hearted. With its blue, red, and black color combination, this AOD is sure to give you the chills. Every time you glance at your phone, you'll feel like you're under attack from the monsters. It's an experience that you won't forget!
Compatible with Top Brands
Don't worry about compatibility issues with the Monster Invasion AOD. It's available for both Huawei and Samsung devices. Simply download the AOD, and you're ready to go! You don't have to switch your phone just to get this AOD. Plus, you can show off your unique taste to your friends by having the Monster Invasion AOD on your device.
To download this AOD: open the Huawei Designs App, search for Robert Bürger and select the AOD category