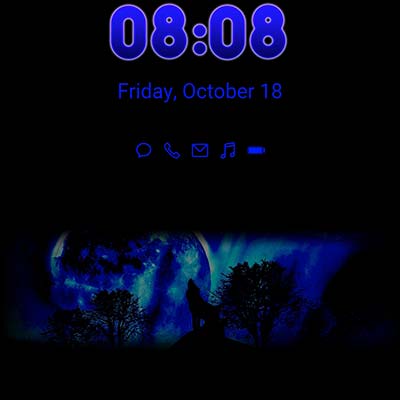 Experience the Mystical Beauty of a Blue Wolf
Immerse yourself in the captivating beauty of a blue wolf under the moonlight with the Mystic Wolve AOD. This AOD brings together the captivating beauty of a wolf with the mysterious allure of the night sky, resulting in an eye-catching design that's perfect for those who love both animals and the mysteries of the cosmos.
Superior Quality AOD from Robert Bürger
The Mystic Wolve AOD is not only a stunning design, but it's also made with superior quality by renowned artist Robert Bürger. His commitment to detail and quality ensure that this AOD is both long-lasting and visually impressive.
Compatible with Huawei and Samsung Devices
The Mystic Wolve AOD is compatible with both Huawei and Samsung devices, making it easy for you to enjoy this stunning design on your device. Whether you have a Huawei or Samsung phone, this AOD is the perfect way to add a touch of beauty and mystery to your screen.
To download this AOD: open the Huawei Designs App, search for Robert Bürger and select the AOD category