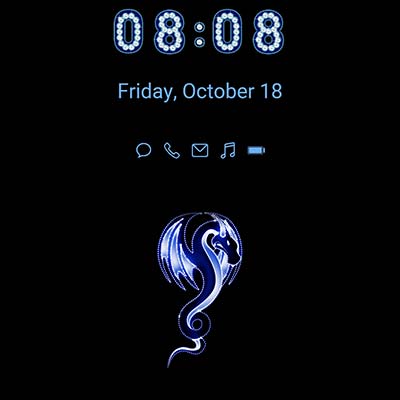 Unleash the Magic of the Dragon
Let the dragon come to life with the Bling Dragon Star AOD! The dragon glows in white and blue, bringing a magical touch to your phone's display.
The intricate design of the dragon is a testament to the craftsmanship of Robert Bürger, making it a unique and elegant addition to your phone.
The dragon symbolizes strength, power, and good luck in many cultures, making it a perfect gift for yourself or a loved one.
Elevate Your Phone's Style
The Bling Dragon Star AOD is more than just a functional accessory for your phone, it is a statement piece that elevates your phone's style to the next level.
With its dazzling display and attention to detail, this AOD is perfect for those who want to stand out from the crowd.
The Bling Dragon Star AOD is available for both Huawei and Samsung phones, ensuring that everyone can add a touch of elegance and style to their device.
Quality Materials and Easy Installation
Robert Bürger uses only the highest quality materials in the production of the Bling Dragon Star AOD, ensuring that it is durable and long-lasting.
The AOD is easy to install and does not interfere with the functionality of your phone, making it a hassle-free addition to your device.
By choosing the Bling Dragon Star AOD, you are investing in a product that is both beautiful and practical.
To download this AOD: open the Huawei Designs App, search for Robert Bürger and select the AOD category