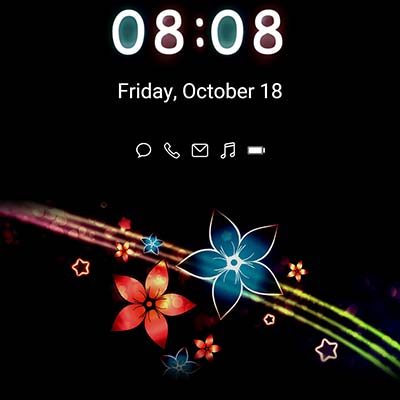 Add a pop of color to your phone with Colorful Flower AOD for Samsung and Huawei
Looking for an AOD that's both colorful and eye-catching? Check out Colorful Flower AOD, designed by renowned artist Robert Bürger. This AOD features blue and red glowing flowers with small stars on a black background, making your phone stand out in a sea of plain screens.
Keep your phone screen on without draining your battery
With Colorful Flower AOD, you can keep your phone screen on without worrying about battery life. This AOD is designed to be energy-efficient, so you can enjoy the colorful flowers and stars without any added stress.
Customize your AOD to match your personal style
Customizing your Colorful Flower AOD is easy and fun. Simply select the AOD for your phone model (Samsung or Huawei), and customize the clock and notifications to fit your personal style. With a wide range of options available, you can make your AOD truly your own.
To download this AOD: open the Huawei Designs App, search for Robert Bürger and select the AOD category