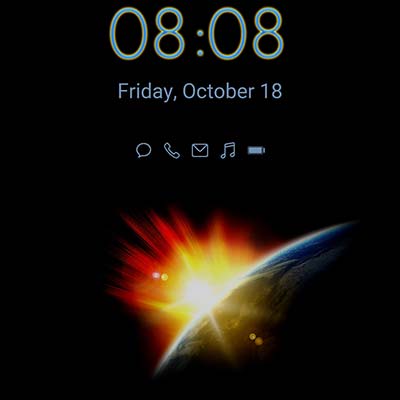 Are you looking for a unique and captivating way to customize the look of your Huawei or Samsung device? Look no further than the Earth Silhouette AOD by Robert Bürger. This stunning Always-On Display (AOD) showcases a beautiful image of the Earth, with the sun shining behind it, providing a truly mesmerizing viewing experience.
Experience the Beauty of Nature on Your Screen
With the Earth Silhouette AOD, you can bring the beauty of nature to your fingertips. This AOD is perfect for those who appreciate the wonders of the natural world and want to showcase it in a unique and captivating way. With its stunning depiction of the Earth, this AOD will transport you to another world every time you glance at your device.
Personalize Your Device with a Unique Aesthetic
Tired of the same old, boring device backgrounds and displays? The Earth Silhouette AOD offers a fresh and unique take on device customization. This AOD will make your device stand out from the crowd, with its striking depiction of the Earth and the sun shining behind it. Show off your personality and love for the environment with this one-of-a-kind AOD.
Exceptional Quality and Compatibility
Made by Robert Bürger, the Earth Silhouette AOD is a product of exceptional quality. It is compatible with both Huawei and Samsung devices, so you can enjoy its beauty no matter which brand you prefer. Plus, with its easy-to-use interface, setting up and customizing your AOD has never been easier.
To download this AOD: open the Huawei Designs App, search for Robert Bürger and select the AOD category