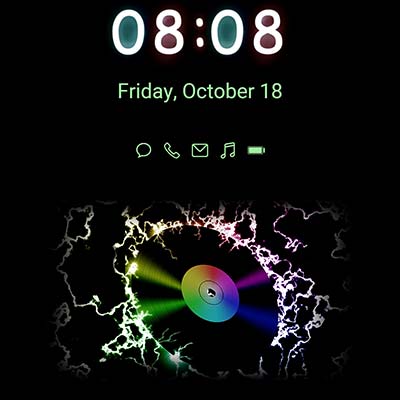 Experience the Power of Electrifying Music
Looking for a way to experience music like never before? Look no further than the Electrifying Music AOD! With this stunning AOD, you'll be able to enjoy your favorite tunes in a whole new way. The electrifying record design is sure to get your heart racing, while the high-quality sound will transport you to another world. Whether you're a music lover or just looking for a way to spice up your phone's display, the Electrifying Music AOD is the perfect choice for you.
Get Creative with Your Phone's Display
Tired of the same old boring AODs on your phone? With the Electrifying Music AOD, you can spice up your phone's display with a creative and unique design. The electrifying record surrounded by electricity is sure to catch everyone's eye and make your phone stand out from the crowd. Plus, with versions available for both Huawei and Samsung, you can enjoy this stunning AOD no matter what kind of phone you have.
Made by Robert Bürger for High-Quality Performance
The Electrifying Music AOD isn't just a pretty design – it's also made by Robert Bürger, a top expert in high-quality audio performance. With this AOD, you can enjoy crystal-clear sound and rich, deep bass that will make your favorite tunes sound better than ever before. And with the electrifying record design, you'll feel like you're right in the middle of a live concert. Don't settle for a subpar AOD – choose the Electrifying Music AOD for the ultimate audio experience.
To download this AOD: open the Huawei Designs App, search for Robert Bürger and select the AOD category