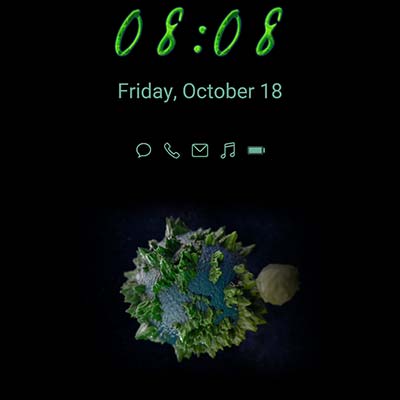 Bring the World to Your Fingertips
With the Plastic Earth AOD, you can experience the beauty of our planet right from the palm of your hand. The vivid colors of blue, green, and brown will transport you to different parts of the world with just a glance at your phone. Imagine feeling the refreshing coolness of a lake in the middle of a hot summer day or the sense of calm as you gaze upon a lush forest. This AOD brings a touch of nature to your digital life, reminding you of the beauty that surrounds us all.
Protect the Planet with Every Glance
The Plastic Earth AOD is not just a stunning visual display, but it also promotes environmental awareness. This AOD is made from recycled plastic, which helps to reduce the amount of waste in our environment. By choosing this AOD, you are making a statement that you care about the planet and want to do your part to protect it. Not only will you have a beautiful display on your phone, but you can also feel good about making a positive impact on the world.
AOD Compatibility for Huawei and Samsung Users
The Plastic Earth AOD is compatible with both Huawei and Samsung devices, making it a versatile choice for users of these popular smartphone brands. This AOD was designed by Robert Bürger, a renowned artist who specializes in creating visually stunning displays. With his expert eye, he has crafted a product that is not only visually appealing but also easy to use. You can easily install the AOD on your device and customize it to your liking, allowing you to have a truly unique display on your phone.
To download this AOD: open the Huawei Designs App, search for Robert Bürger and select the AOD category