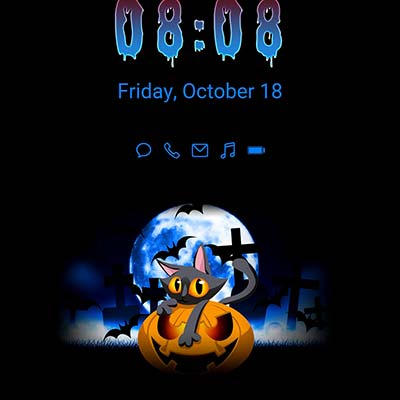 The perfect Halloween accessory for your smartphone
Looking for a way to get into the Halloween spirit? Look no further than the Pumkin Kitty AOD! This stunning accessory features a cute cat hanging over a pumpkin, set against a spooky backdrop of a full moon, cemetery, and bats. It's the perfect way to show off your love of Halloween and add some extra personality to your phone.
High-quality design and craftsmanship
The Pumkin Kitty AOD isn't just a great way to decorate your phone – it's also a high-quality product that's built to last. Made by Robert Bürger, a skilled artisan with years of experience, this AOD is crafted with care and attention to detail. You can be sure that it will look great on your phone and stand up to the test of time.
Compatible with a wide range of devices
Whether you have a Huawei or Samsung smartphone, the Pumkin Kitty AOD is the perfect accessory for you. It's designed to work seamlessly with both brands, so you don't have to worry about compatibility issues. Plus, its compact size makes it easy to install and use, so you can start enjoying its benefits right away.
To download this AOD: open the Huawei Designs App, search for Robert Bürger and select the AOD category