A Sleek and Simple Design
Sophisticated Minimalism for the Modern Wrist
The Be Positive Watch Face offers a sleek and simple design that perfectly balances sophistication and minimalism. The black background allows the colorful arrows to pop, creating a unique and eye-catching design. The design is perfect for any occasion, whether it's a casual day out or a formal evening event. With its timeless appeal, this watch face is perfect for both men and women who appreciate classic style.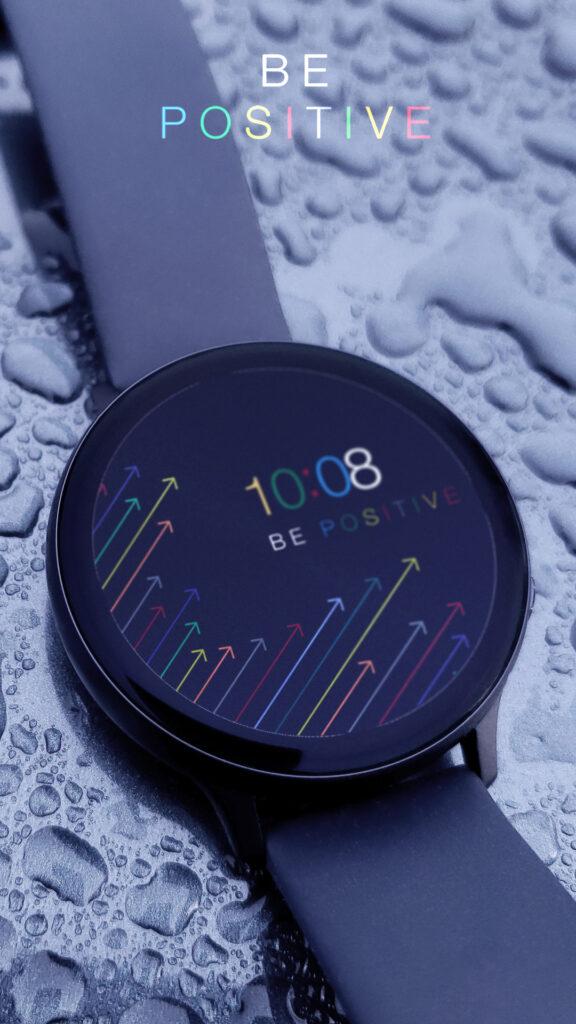 Easy-to-Read Digital Time Display
Timekeeping Made Effortless
The Be Positive Watch Face offers an easy-to-read digital time display that makes timekeeping effortless. With a quick glance at your wrist, you can easily see the time, making it perfect for those who are always on the go. The clear and concise time display makes it easy to keep track of your schedule without any unnecessary distractions. The watch face also comes with an always-on display (AOD) feature, so you can check the time even when your watch is in sleep mode.
Compatible with Most Android Wear and Huawei Watches
Versatile Compatibility for Your Convenience
The Be Positive Watch Face is compatible with most Android Wear and Huawei watches, making it a versatile choice for anyone looking for a new watch face. The compatibility means you can enjoy the sleek and simple design on your favorite smartwatch without any hassle. The watch face is also easy to install and customize, allowing you to personalize it to your liking. With its compatibility and customization options, the Be Positive Watch Face is the perfect addition to any smartwatch collection.
A Sleek and Simple Design that Complements Your Style
The Be Positive Watch Face features a modern and minimalist design that is perfect for any occasion. Whether you're dressing up for a fancy dinner or running errands on the weekend, this watch face will look great on your wrist. The black background and white lettering ensure that the time is easy to read, while the overall design is stylish and sophisticated.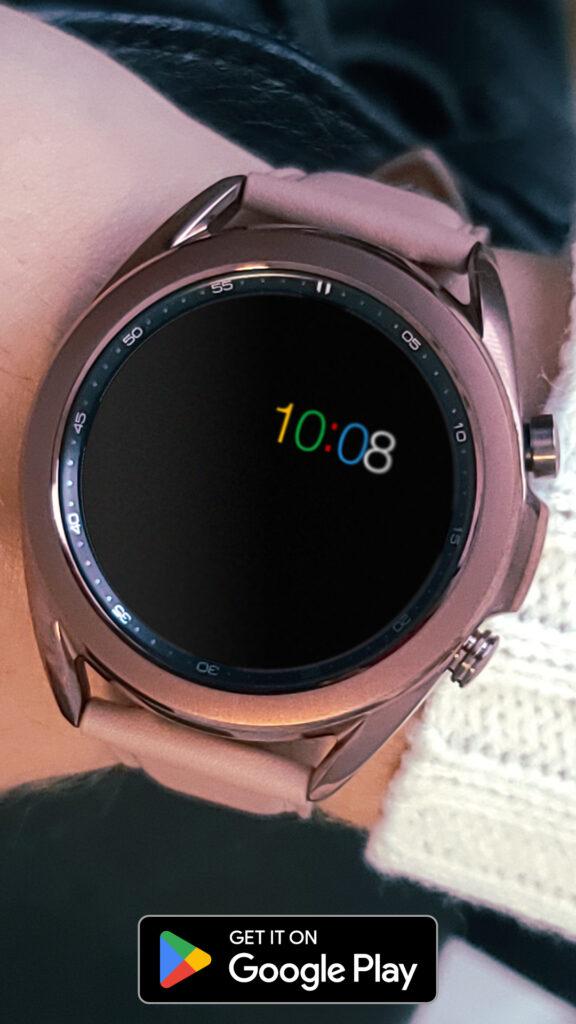 Add a Pop of Color to Your Wrist with Colorful Arrows
Looking for a way to add some color to your wrist? The Be Positive Watch Face has got you covered! Our watch face features colorful arrows that not only look great but also make it easy to quickly glance at the time. With colors ranging from bright blue to vibrant pink, you can choose the arrow color that best fits your personality and style.