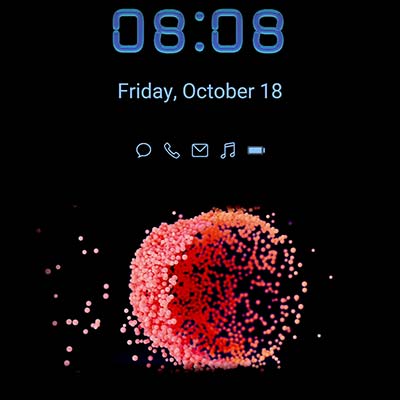 Elevate Your Phone's Look with Atom AOD for Samsung and Huawei
Looking for an AOD that's unique and eye-catching? Check out Atom AOD, designed by renowned artist Robert Bürger. This AOD features small red atoms that drift apart, creating a mesmerizing and captivating effect on your phone screen.
Stand Out from the Crowd with Atom AOD
With Atom AOD, your phone is sure to stand out from the rest. The red atoms on a black background make for a striking and distinctive look that's sure to turn heads. Whether you're at work or out with friends, you can showcase your personal style with Atom AOD.
Enjoy Hours of Battery Life with Atom AOD
Not only is Atom AOD stylish, but it's also energy-efficient. With its dark background and minimalistic design, Atom AOD can help extend your phone's battery life, giving you more time to enjoy your phone without needing to charge it.
To download this AOD: open the Huawei Designs App, search for Robert Bürger and select the AOD category