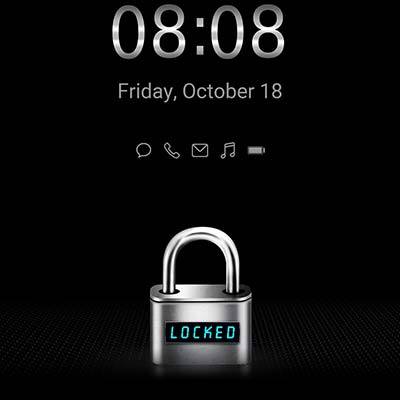 Keep your privacy secure
Worried about your phone being unlocked and your privacy being invaded? The Super Locked AOD is the perfect solution for you. With a closed lock in silver and a display that says "locked," you can be sure that your phone is secure from prying eyes.
Stand out from the crowd
Tired of having the same lock screen as everyone else? The Super Locked AOD is a unique and stylish way to customize your phone. The silver lock design adds a touch of sophistication and the "locked" display is a bold statement.
Easy to use and install
Don't want to deal with the hassle of complicated installation processes? The Super Locked AOD is easy to install and use. Simply select it as your lock screen and you're good to go. It's available for Huawei and Samsung devices, so no matter what type of phone you have, you can enjoy the benefits of the Super Locked AOD.
To download this AOD: open the Huawei Designs App, search for Robert Bürger and select the AOD category